Nicotinamide Mononucleotide (NMN) is a molecule that has gained significant attention in the field of aging research and longevity. NMN is a precursor to nicotinamide adenine dinucleotide (NAD+), a coenzyme that plays a crucial role in various biological processes, including energy metabolism and DNA repair. Here's a comprehensive study of NMN, covering its properties, potential benefits, safety, and more:
1.Chemical Structure:
NMN is a nucleotide comprised of a nicotinamide group, a ribose sugar, and a phosphate group. It is a derivative of vitamin B3 (niacin).
2.NAD+ Precursor:
NMN is converted into NAD+ in the body. NAD+ is essential for many enzymatic reactions, including those involved in energy production and DNA repair.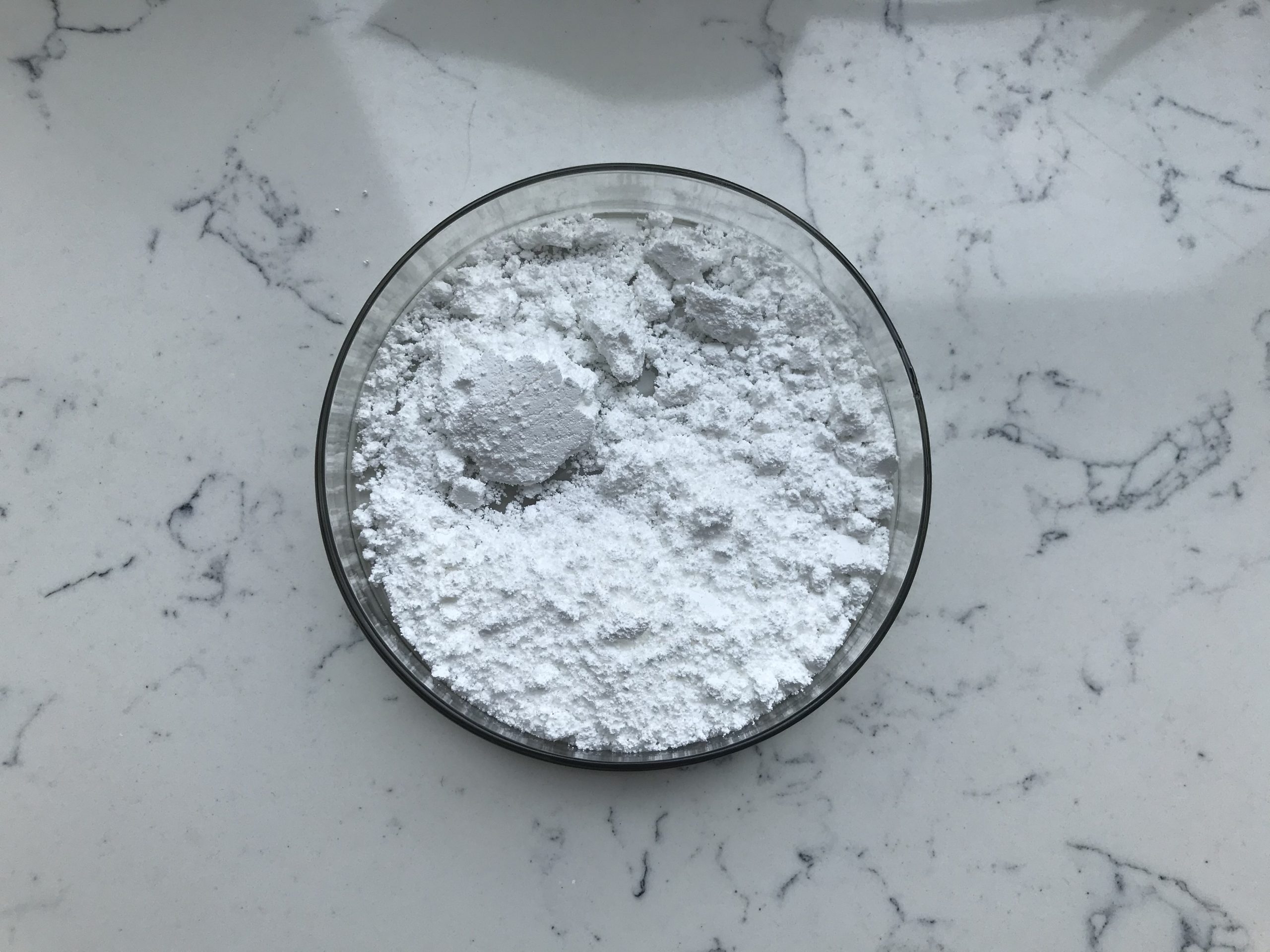 3.Biological Functions:
NAD+ levels decline with age, and this decline is associated with various age-related diseases. NMN supplementation is thought to help replenish NAD+ levels and potentially slow down the aging process.
4.Benefits and Potential Uses:
NMN has been studied in various preclinical and animal studies. It has shown potential benefits in the following areas:
Aging: NMN supplementation may improve mitochondrial function, promote DNA repair, and mitigate some age-related health issues.
Metabolic Health: Some studies suggest that NMN may help improve insulin sensitivity and metabolic health.
Neuroprotection: NMN may have neuroprotective effects and is being investigated for its potential in treating neurodegenerative diseases.
Cardiovascular Health: It may have a positive impact on vascular function and blood flow.
It's important to note that while animal studies are promising, more research is needed to confirm these effects in humans.
5.Safety:
NMN is generally considered safe when used as a dietary supplement, with minimal side effects reported. However, long-term effects and safety have not been thoroughly studied in humans.
6.Dosage:
Recommended dosages vary, but typical NMN supplement doses range from 250 mg to 1,000 mg per day. The optimal dosage for humans is not well-established and may depend on individual factors.
7.Bioavailability:
NMN has relatively low bioavailability, which means that a significant portion of ingested NMN may not reach the bloodstream. Researchers are investigating methods to enhance its bioavailability.
8.Regulation:
NMN is available as a dietary supplement in many countries and is not regulated by the FDA. Therefore, it's essential to choose reputable suppliers and consult with a healthcare professional before use.
9.Ongoing Research:
Research on NMN is ongoing, and clinical trials are needed to better understand its efficacy and safety in humans. Many questions about the long-term effects and optimal dosages remain unanswered.
10.Combination with Other Compounds:
Some individuals combine NMN with other compounds like resveratrol and metformin to potentially enhance the benefits, as these compounds may also affect NAD+ levels.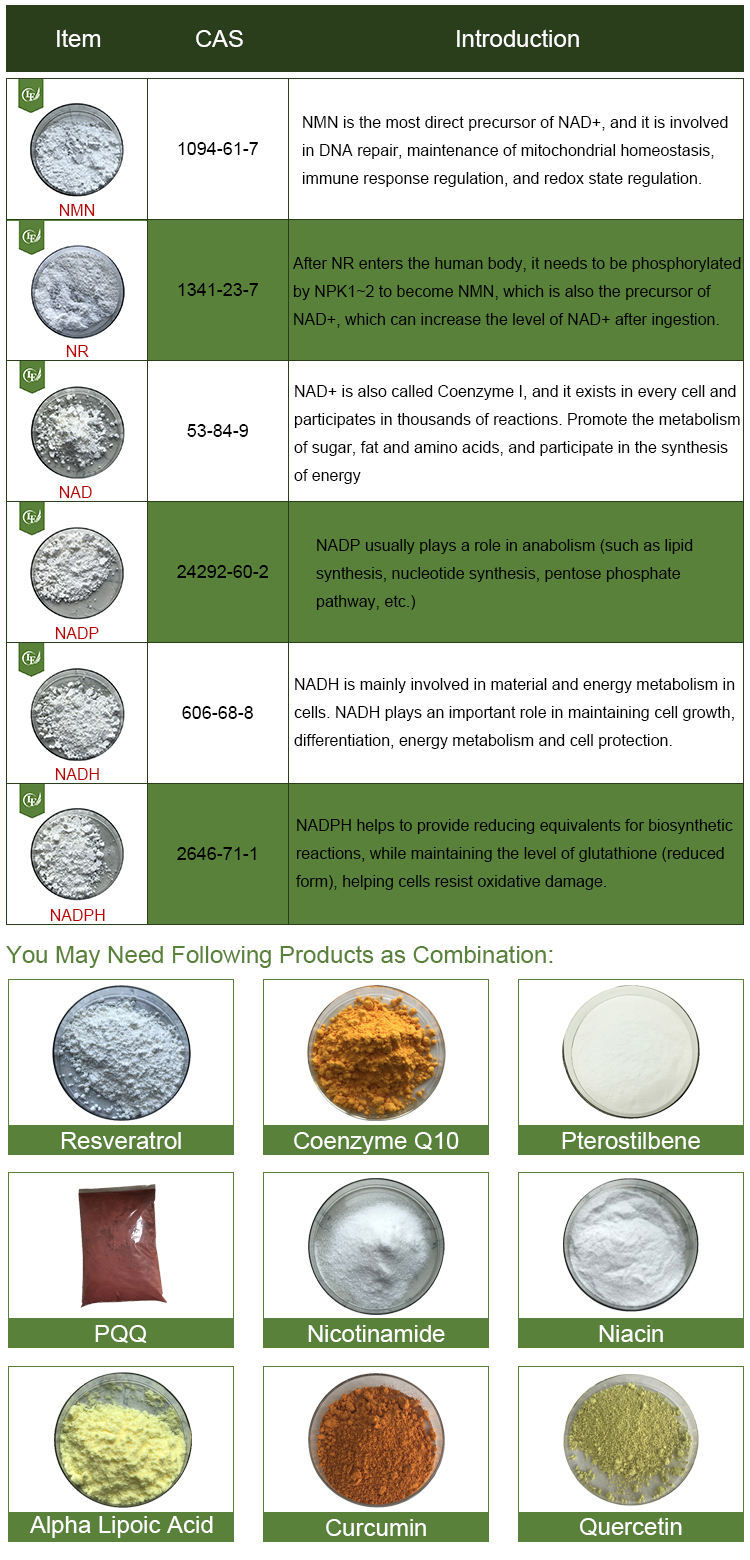 In conclusion, NMN shows promise in the field of aging and age-related diseases, but more research is needed to establish its safety and efficacy in humans. If you are considering NMN supplementation, it is advisable to consult with a healthcare professional and stay informed about the latest research developments.