Description

| | |
| --- | --- |
| Product Name | Sodium Ascorbyl Phosphate |
| CAS NO | 66170-10-3 |
| Solubility | Soluble in water, soluble in glycerol, slightly soluble in propylene glycol. |
| Storage | Cool and Dry Place |
| Sample | Available |
Skin Benefits Of Sodium Ascorbyl Phosphate.
Just like all forms of vitamin C, Sodium ascorbyl phosphate offers the same potential to the skin, except for the fact that it isn't as potent as the pure form of vitamin C (L-ascorbic acid).
1. Fights Free Radicals.
Sodium ascorbyl phosphate works to combat the effects of UV damage by scavenging the free radicals that cause DNA changes and lead to signs of photoaging [2]. Exposure to sun and pollution creates free radicals in the skin, which ultimately can cause things such as spots, wrinkles, and sagging. But that doesn't mean it should replace your sunscreen, always wear your sunscreen before exploring your outdoor activities. And also note that vitamin C helps potentiates the effect of your sunscreen.
2. Helps Fight Acne.
Sodium ascorbyl phosphate possesses anti-inflammatory potentials which makes it effective in getting rid of acne. As proven in a research study, sodium ascorbyl phosphate shows in vitro and in vivo efficacy in the prevention and treatment of acne vulgaris. Coupled with the fact that it's less irritating than other forms of vitamin C, makes it a good pick for those prone to breakouts.
3. Enhances Collagen Production.
Collagen gives your skin its firm structure and texture, when collagen production level depletes, it becomes a problem — which gives room for skin aging signs like wrinkles, fine lines and saggy skin. Sodium ascorbyl phosphate form of vitamin C helps promotes collagen production by enhancing fibroblast (the cell that creates collagen) to produce more collagen which in turn promotes skin elasticity and firmness.
4. Brightens Discoloration.
Sodium ascorbyl phosphate not only enhances your skin's appearance by brightening your complexion but also targets and fades off hyperpigmentation such as brown spots, dark spots, sun spots and even acne scars by blocking the pathway of pigment synthesis.
How To Use Sodium Ascorbyl Phosphate.
Sodium ascorbyl phosphate can be found in over-the-counter water-based products such as serums, toners and moisturizers, but mostly found in serums. To get the most of sodium ascorbyl phosphate, ensure to go for products in serums with higher concentration (15-20%) considering the fact it's a non-acidic, which makes it have no skin exfoliating or sensitization potentials — making it suitable for people with sensitive skin. It's also safe to use in conjunction with skincare actives, such as alpha and beta hydroxy acids, retinol, and SPF.
Apply both morning (AM) and Evening (PM) for more effective results. Vitamin C helps fight environmental aggressors, fend-off free radicals and keeps the skin protected, it also potentiates the efficacy of your sunscreen to further protect your skin from UVA and UVB rays of the sun.
Advantages of Sodium Vitamin C Phosphate
1. Compared with Vitamin C
Vitamin C is a catalyst in cellular oxidation-reduction reactions, which cannot be synthesized by the human body and must be taken from food. High activity is the advantage of vitamin C, but at the same time, it is its disadvantage. ability. If vitamin C is left open at room temperature for a day, the loss will reach more than 50%, and it will decompose faster under high temperature or light. It is easy to dehydrate and lose its activity in a high-temperature acidic medium.
2. Compared with other vitamin C derivatives
Common vitamin C derivatives mainly include vitamin C metal salt, vitamin C phosphate, vitamin C sulfate, vitamin C palmitate and so on.
Although vitamin C metal salt is simple and easy to obtain, its stability is not high due to its easy moisture absorption and oxidative decomposition. The study found that vitamin C sulfate cannot be absorbed and utilized by the human body; the raw material resources of palmitate required for vitamin C palmitate are not very abundant, and it is not suitable for large-scale production. The disadvantages of magnesium vitamin C phosphate in industrial production and application are mainly as follows: the crystallization yield is not high, and it is difficult to separate from the by-products produced by the reaction; the dissolution rate in water is very low, and it is easy to change color after being placed. Sodium vitamin C phosphate overcomes the shortcomings of the above-mentioned vitamin C derivatives, has high stability and good water solubility, and can be decomposed and utilized by phosphatase in the human body, so it is suitable for large-scale production.
The recommended dose of Sodium Vitamin C Phosphate
| | |
| --- | --- |
| Application | Dosage |
| Daily Skin Care products | 0.2-2% |
| Sunscreen products | 0.2-1% |
| Skin whitening products | 3-5% |
| Acne treatment products | 1%~5% |
Notes:
1. The combination of water-soluble sodium vitamin C phosphate and oil-soluble vitamin E acetate has a synergistic effect, and the combination of the two can form an excellent antioxidant system;
2. Compounding with ascorbyl palmitate will also enhance its antioxidant properties;
3. When preparing cosmetics, sodium vitamin C phosphate should be added at a low temperature of less than 40 °C;
4. Sodium vitamin C phosphate is the most stable above pH 6.5, and will change color when pH is lower than 6;
5. Cosmetics containing sodium vitamin C phosphate should be stored in an environment below 25°C after preparation.
Vitamin C Sodium Phosphate Safety
1. The CIR Expert Panel has concluded through experimental research that sodium ascorbyl phosphate is safe to use in cosmetics;
2. The research results of the Australian National Industrial Chemicals Notification and Assessment Agency (NICNAS) show that the upper limit of the concentration of sodium ascorbyl phosphate in most cosmetic formulations is 5%, and the upper limit of the concentration in sunscreen products is 1%, otherwise it will cause skin irritation and allergy. and other side effects.
3. Sodium Ascorbyl Phosphate has been included in the 2010 edition of the "Catalogue of Chinese Names of International Cosmetic Raw Materials Standards" issued by the State Food and Drug Administration.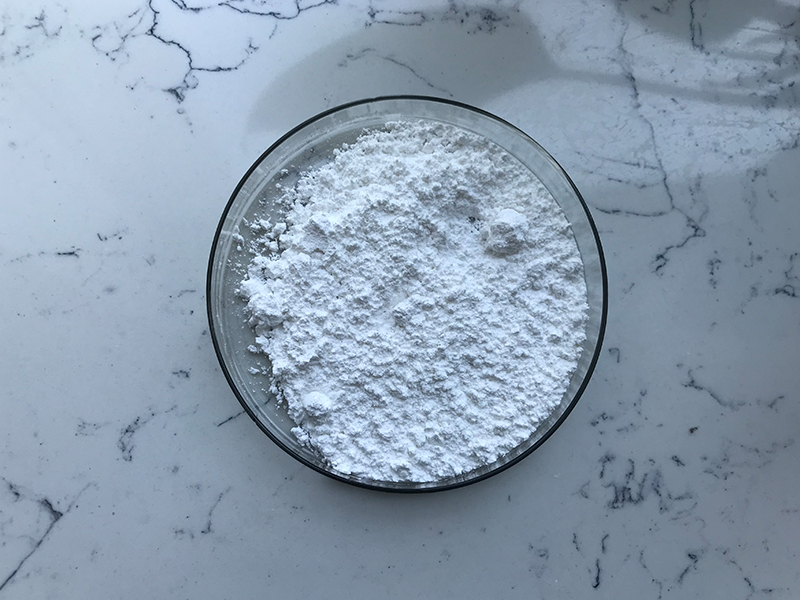 More Than 10 Years Experience in the Field of Health and Export (Established in 2011, And Developed 3 Branch Companies)
Certificate Of ISO, Halal
High Standard Workshop And Visitors Welcome At Any Time
Professional Team
Providing OEM Service
Transaction Guarantee And Convenient Payment Terms Available
Professional Packing And Custom Packing Service
Providing Visual Delivery Process
Providing Refunds Or Exchanges Service

We Provide You With The Sincerest And Most Professional Service As follows
1. Sales
24 Hours of Online communication
Sharing of Market Information Trend
Suggestion for Purchase Decision
2. Payment
Different Payment Terms: TT, LC And So On
Multiple Payment Methods: Bank Transfer, Credit Card, Paypal Etc.
Funds Risk Control
3. Shipment Conditions
Fast Shipping Within 3 Working Days Usually
Update for Full Shipment Process From China to Destination
Cooperation for Fast&Smooth Custom Clearance at Destination
4. Reputation
Implementing Contract Terms Strictly
Timely Solving Any Discrepancy or Goods Claims
Responsible for Loss Under Our Liability Others
5. Others
Assistant: Sample Working; Help You Solve The Problem in China
Registration: Professional Team for Registration in Market
Technology: Rich Experienced Technician to Support