Cosmetics are applied, sprayed or other similar methods, dispersed on any part of the human surface, such as skin, hair, fingernails, lips and teeth, in order to achieve the cleaning, maintenance, beauty, finishing and change the appearance, or to correct the human body odor, to maintain good condition for the purpose of chemical industrial products or fine chemical products.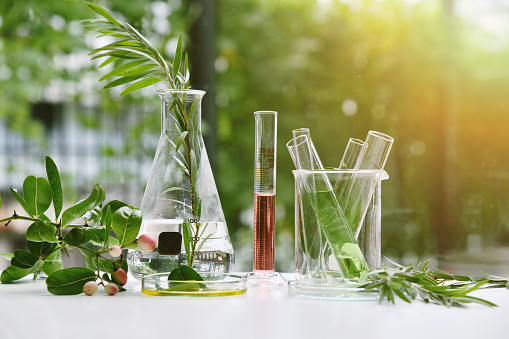 The more common types of cosmetic raw material products on the market
Active ingredients
Aesthetic materials
Surfactants and solvents
Synthetic
Natural
Function:
Skincare products: provide moisture and nutrients to the skin to maintain elasticity, slow down skin aging and prevent skin damage, common skincare products include creams, lotions, essence, etc.
Makeup products: Correcting defects in appearance and enhancing the beauty of consumers' appearance, common makeup products include eyeliner, lipstick, foundation, etc.
Perfume: change the odor of the designated part of the body through its own emitted odor, common perfume products mainly include fragrance, cologne, etc.
Cosmetic raw material industry chain
Cosmetics upstream raw materials mainly include chemical materials and packaging materials. The raw materials for cosmetics are mainly glycerin, emulsifiers, surfactants, etc., accounting for the cost of skin care products generally between 70% and 80%. The development of raw materials for skin care products in China is still immature, the production strength of the higher segment of low-end synthetic skin care grease, moisturizer, monomeric active (extraction), sunscreen, etc. Cosmetics production costs, the proportion of upstream chemical raw materials and packaging materials costs are high. According to the different brand positioning, cosmetic companies for raw material formulations, and packaging materials are also different choices.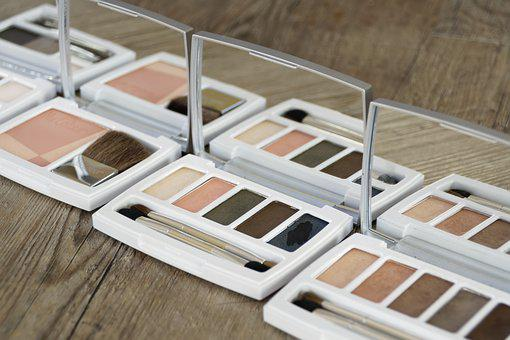 Cosmetics midstream for makeup production, production mode for independent production and OEM production (ODM, OEM, OBM). It is reported that China's cosmetic production chain is more mature, mainly due to the low labor costs in the early days, large cosmetic manufacturers have set up factories in China, resulting in the accumulation of more mature technology levels in this track.
The downstream commodity distribution channels of the cosmetics industry consist of both online and offline. In recent years, as China's e-commerce industry has stabilized, the online channel model has gradually diversified, and the cosmetics online channels include vertical e-commerce platforms, social e-commerce platforms, integrated B2C platforms and some emerging channels.
Personal Care Type
The production of beauty and personal care-related products can be divided into two models: self-production and OEM. Since the production process requires high investment in fixed assets and has a significant scale effect, only large cosmetic groups usually build their own production bases for the production of their high-end cosmetics, while small brands and popular categories usually adopt the OEM model.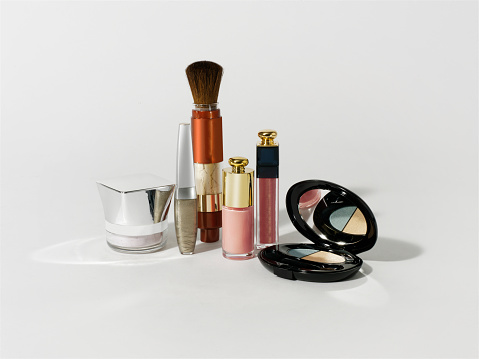 The beauty and personal care industry chain has the strongest profitability for brands and greater stability for manufacturers. The beauty and personal care industry chain mainly include four important links: R&D, production, branding and channels. Since production costs account for a relatively low percentage of the end retail price of cosmetics (only about 10%), brands and channels bear the main costs of advertising and marketing, rent, deduction points and labor costs in the product flow process, so the main pricing power of products is held by brands and channels. Comparatively speaking, the profitability of beauty and personal care production is limited, and the gross margin is usually 25-40%, but the production side is mainly B2B business, so the client side is more stable. At the same time, the cost investment is also relatively fixed, so the overall operation is more stable.
Global skincare trends.
Skincare: The U.S. has about 18.5% of the global beauty and personal care market share, and China is the second largest beauty and personal care market in the world with 13.0% market share. In the context of global economic integration, the emerging economies represented by China, Brazil and India are developing rapidly. The rise of the middle class and the increasing urbanization rate have provided a huge impetus to the beauty demand in emerging countries.
In terms of market growth, markets such as China, Brazil, and South Korea are expected to grow at a higher rate from 2014 to 2019, while mature markets such as Japan, France, and Germany are expected to grow at a relatively lower rate. China has the fastest compound annual growth rate in the global beauty industry and shows huge spending potential in the beauty and personal care industry.
The first step in any beauty routine is skincare, and the first step in a skincare routine is high-quality ingredients. While most skincare products can be applied topically, there are also supplements that are taken internally, such as biotin and collagen. According to the Global Beauty Supplements Market 2021-2026 research report, the beauty supplements market size is expected to reach nearly $256 million by 2026 and grow at a healthy rate of 2.7% over the next five years. The study attributes the rise in popularity of beauty supplements to consumers' focus on their appearance and self-obsession with the feeling of "looking younger.
According to Common Thread Collective, skin care accounted for 40% of the global cosmetics market in 2019 and has been on a steady upward trend. It is believed that demand for skin care products will continue to rise as consumers become more aware of sun damage. Increased awareness of sun damage is also likely to lead to increased demand for sun care products in the market, with products focusing more on sun protection and anti-aging properties. One of the most important factors in skincare and beauty supplements, whether applied topically or internally, is the ingredients used.
1. More microbiota-focused skincare
Probiotics, considered to be "friendly" bacteria that support skin health through the microbiome, have been an ingredient in skin care formulations for the past two years. And probiotics are booming, with many mainstream brands offering probiotic-containing agents, and probiotic-containing skincare brands are emerging at an unprecedented rate.
As overall, a healthy and balanced microbiome equals healthy and balanced skin. Conversely, an imbalance in the microbiome can trigger many undesirable skin conditions, including acne and eczema. "Isotretinoin helps clear acne because it also balances the skin microbiome."
2. Skin care products should also protect against blue light
According to Unilever, 60 percent of people will spend more than six hours in front of a screen in 2020. NPD reports that sales of blue light skin care products increased 170% in the first half of this year.
Skincare brand GoodHabit launched in 2020 with a product that uses a marine extract to create a "protective film" on the skin, with anti-blue light technology at its core, designed to protect the skin from the effects of technological life. Other blue light blockers include iron oxide, zinc oxide (although at higher levels than in many traditional SPF formulations), and specific antioxidants and vitamins. Niacinamide, for example, fights blue light, which may explain why it appears in many new products.
3. Relief of inflammation and "inflamed" skincare
Inflammation has always been an all-encompassing term in the skin care industry, but in the new year, it may become more subtle. Epidemic-related stress appears on our skin in many ways. Stress can trigger eczema, rosacea, psoriasis, hives, herpes labialis, fever blisters and other rashes.
Given the stresses evident in 2021, this may explain why we are seeing a proliferation of products based on typical "calming" ingredients. Chronic, mild inflammation causes the skin to age more quickly. This type of inflammation is not initially noticeable. However, over time, it destroys collagen and elastin, leaving your skin without moisture and plumpness.
Common inflammation triggers include lifestyle factors such as pollution, anxiety, stress, smoking, poor diet, and sun exposure. So, when faced with stress, it's even more important for you to take a break, put on sunscreen and remind yourself that everything will be fine.
4. Frequent hand washing triggers hand care
Obviously, hand washing has never been more important, and hand sanitizer has never been more popular. It may be surprising to see beauty brands flooding the hand sanitizer market before 2020, but now it's a different story. And the dryness caused by frequent hand sanitizer use has created a demand for nourishing hand sanitizers.
Hand creams are also popular because they focus on formulations that leave skin softer and free of mucus residue. However, it is hand masks that are getting the most attention. According to reports and data, consumer interest in hand masks grew by 606% between February and March 2020. Thus, it seems that consumers love their second face – their hands – as much as their faces.
5. Isolation repair cream
In response to skin stress under the epidemic, we have noticed an increase in creams centered on isolation repair, which is both restorative and strengthening in nature, as well as protective. As the name implies, isolation repair creams help strengthen the skin barrier – essentially, this is keeping the bad stuff out and the good stuff in. The skin barrier is fragile, and cold weather, physical wear and tear, and certain fragrance additives can and do cause redness, dryness and itchiness to appear.
Fortunately, anti-barrier lipids like ceramides and hydrating superstars like hyaluronic acid can help strengthen the skin's first line of defense. Because of this, creams made specifically for skin protection, often containing ceramides, are popular in the marketplace.
We expect to see more of these products to combat various skin stressors, such as the physical wear and tear caused by wearing a mask. These types of creams work to protect the skin from pollutants by providing a physical barrier, which in theory would help reduce the onset of contact dermatitis. They also attempt to lock in moisture and prevent skin moisture loss and dehydration.
The forecast for the global cosmetics market in this paragraph comes from the Internet.
Lyphar Biotech offers raw materials for a wide range of industries, including cosmetics, skincare, personal care, pet care and industrial agricultural products. If you are looking for a supplier of cosmetic raw materials, stop stopping around and come directly to Lyphar, we have hundreds of raw materials including natural plant extracts and synthetic extracts to meet the needs of all types of companies. Please let contact us: at biotech@lyphar.com. our most professional colleagues will contact you directly and give you the best product and logistic solutions according to your needs.