What are plant extracts?
The plant extracts market consists of plant extracts sold by entities (organizations, individual traders and partners) for natural colors, herbal medicines, food additives, daily chemicals, pharmaceuticals and cosmetics. Plant extracts undergo a screening process through extracts as well as a separation process using plants as raw materials. They can be solid, liquid or soft extracts.
The plant extracts market is segmented into fruits and vegetables, herbs and spices, flowers and bulbs, leaves, bark and stems, rhizomes and roots, and others, involved in various applications including pharmaceuticals, food and beverages, cosmetics, and others.
The herbs and spices segment is expected to hold the largest market share during the forecast period. Plant extracts derived from herbs and spices are gaining popularity worldwide due to rising health consciousness among consumers.
Popular flavors and flavored beverages along with health and sustainability are driving the market growth in the herbs and spices segment.
Beverage manufacturers extensively use spice extracts, including cloves and cinnamon, for their therapeutic properties such as antioxidant, anti-inflammatory, anti-diabetic, anti-hypertensive, and anti-bacterial activities. As a result, the demand for spice extracts in the healthier beverage industry is booming.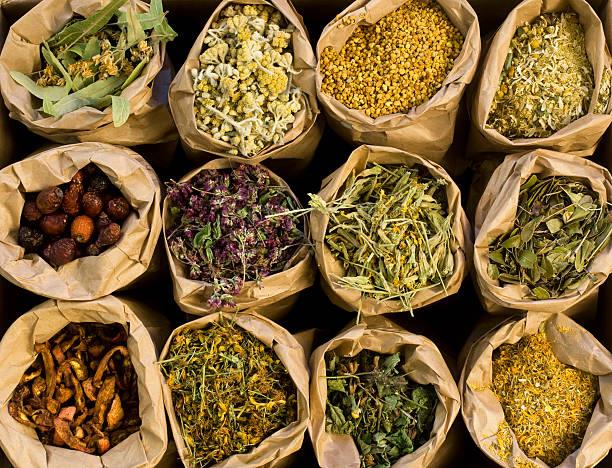 Geographical Analysis of Botanical Extracts
On the basis of geography, the botanical extracts market is segmented into North America, Europe, Asia Pacific (APAC), Middle East and Africa (MEA), and South and Central America. In 2021, APAC has the largest market share. The region has a long history of traditional therapies; conversely, there is a high demand for scientifically backed and clinically tested ingredients.
The Asia Pacific is expected to be the fastest-growing region during the forecast period. Thus, the highly competitive nutraceuticals market in the Asia Pacific is offering traditional remedies to enhance health and prevent diseases.
In addition, China, Japan, Indonesia, India, and other Asian countries are important markets for flavors and fragrance extracts. The food additives industry typically uses different flavors and fragrances to extend shelf life and enhance the taste.
Apart from this, manufacturers are also incorporating turmeric, ginseng, caffeine, lettuce, and cucumber extracts in skin care products. Moreover, increasing awareness about plant extracts and their benefits is encouraging them to adopt natural ingredients, which is driving the growth of the plant extracts market in the Asia Pacific.
What is driving the growth of botanical extracts?
The rapidly growing trend of vegetarianism has significantly contributed to the growth of the botanical extracts market. Vegetarians are people who do not consume animal products, including meat, eggs, or dairy products. Vegetarians consume plant-based products to meet their nutritional needs. For instance, according to the Plant-Based Foods Association (PBFA), a U.S. trade association, the retail sales of plant-based foods in the U.S. grew by 6.2% in 2021.
Thus, the rapid growth in the vegan trends is driving the growth of the plant-based extracts market. Increasing technological advancements have become a major trend for the growing popularity of the plant extracts market. Companies operating in the botanical extracts segment are focusing on developing new technological solutions to strengthen their position. Water is used for extraction, which is heated by electromagnetic vibrations, where the odor components are used to produce the final pure extract.
What are the trends in botanical extracts?
According to Market Insights, the global botanical extracts market is expected to reach USD 7.59 billion by 2025, growing at a CAGR of 8.7% during 2017-2025. Consumers perceive foods and beverages containing botanical ingredients as both high-quality and healthy, as well as tasteful.
More and more people are discovering the benefits of phytochemicals, such as energy and immune boosting, skin health, and memory and focus improvement, and consumer demand for phytochemical-based beverages is increasing accordingly. New products are expected to emerge in 2022 and beyond.
Plant extracts market review
Consumer demand for phytochemical dietary supplements has accelerated under the epidemic. According to the American Botanical Association's (ABC) Herb Market Report 2020, sales of phyt extract dietary supplements exceeded USD 11 billion during the global pandemic in 2020, up 17.3% from 2019, precisely because of the demand for people seeking stress relief and immune support.
Stefan Gafner, chief scientific officer of the American Botanical Council (ABC), noted that looking back over the past 25+ years, the U.S. market for phytopharmaceutical products has grown significantly, with more ingredients and dietary supplement brands on the market.
During this time, product formulations have evolved and become increasingly complex, including combinations of plant extracts and other dietary ingredients, while plant extracts have moved from liquid formulations to capsules, chewing gum and other new dosage forms in increasingly diverse forms.
Another important factor in the development of the phytogenic product's market over the past 25-30 years has been the increase in regulations, with phytogenic extracts being subject to the requirements and constraints of DSHEA, the Food Safety and Modernization Act (FSMA) and other laws, particularly in the area of Good Manufacturing Practices (GMP) regulations and quality control.
Quality and Adulteration
Adulteration of plant extract products has increased significantly as the market has grown, and Gafner says the "lack of quality" of some products is the biggest threat to the plant extract market. "That's why ABC has partnered with the American Herbal Pharmacopoeia (AHP) and the National Center for Natural Products Research (NCNPR) at the University of Mississippi to launch the Botanical Adulteration Prevention Program (BAPP), a program designed to educate the dietary supplement industry about adulteration of botanical ingredients.
BAPP is dedicated to researching and educating the industry about fraudulent practices in the botanical marketplace. Since 2011, BAPP has published more than 70 peer-reviewed documents that detail and identify the presence of adulteration in the global phytogenic market. Access to BAPP publications is free on the BAPP home page on the American Botanical Association's ABC website.
The CEO of Ethical Naturals Inc. agrees that quality control was and is the biggest challenge facing the industry. "Manufacturers are looking for more ways to adulterate herbal extracts to reduce costs." He said BAPP has found that a large percentage of elderberry products on the market contain ingredients not found in elderberries, and "these findings apply to most of the herbs they test, such as saw palmetto, ginkgo and others."
Economic uncertainty
One of the biggest problems today, Gafner says, is "rising commodity prices. As inflation begins to rise, "companies are trying to keep prices low and margins down, but the price of finished dietary supplements has risen in recent months and that doesn't necessarily end in the future."
Inflation is a "much harder nut to crack. Many high-quality Chinese herbs from China are also facing "price increases.
In addition, the United States has imposed a 7.5-25 percent tariff on plant extracts from China. This has forced suppliers to squeeze margins and face worldwide inflationary pressures.
The success of the botanical extract dietary supplement industry may, in some ways, represent a long-term threat of supply shortages and the risk of overfishing some wild medicinal plants.
"Sustainability and better agricultural practices (i.e., regenerative agriculture) are really necessary if this industry is to have a future, but not all companies are focused on these important aspects," Gafner said. "The market is very competitive, and the biggest reason to sell is that companies with low production costs may buy wild-harvested plants at a lower price, even if that means they are not sustainably sourced."
Gafner noted that how companies should consider their environmental and social impact is front and center in the ABC Sustainable Herbs Program (SHP). "I believe that assessing the environmental and social impact of producing phytogenic dietary supplements must be a top priority for every company if the industry hopes to continue to exist for generations to come."
Hot trends of the day
Looking at consumer buying patterns, immune health products remain a persistent trend and are here to stay. "There are many herbal ingredients and blends available to support the immune system. Natural and organic forms of vitamin C, such as conifers, are very hot right now, especially when used in combination with other nutrients and antioxidant plant extracts. Mushrooms have a rich tradition of use and popularity and are also very beneficial for immune health. Meanwhile, product categories that support sleep, stress and mood, such as prebiotics, probiotics and postbiotics, are "exploding".
New Coronary Pneumonia has a lasting impact on consumer behavior. Post-NCCP consumers are buying products with preventive and functional segments or overlays (e.g. sleep and immune support). They understand the value of natural functional products, especially for the issues highlighted by the pandemic, such as immune health, stress, and sleep.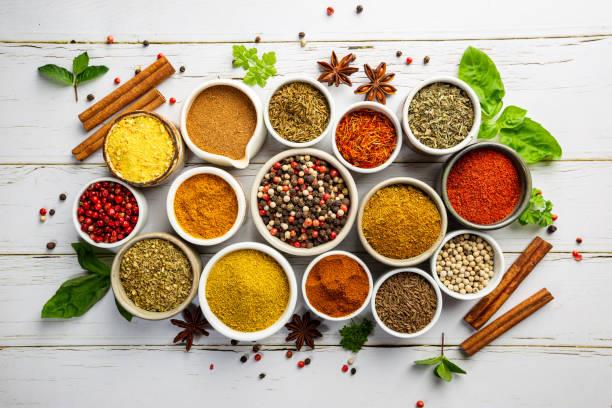 Looking ahead
As a scientist, Gafner says, it is most exciting that new or existing technologies will be applied to further our understanding of plant extracts. "In the field of herbal analysis, I am very interested in the possibility of studying multiple plant metabolites at the same time, what experts call 'metabolomics.' Since plants are complex mixtures of molecules that readily interact, the new technology allows us to better understand these interactions and how multiple molecules function in human tissues, which is really exciting to me."
The rapidly growing use of supplements by younger generations is a sign of hope for the future. Not only are people concerned about health issues, but they recognize that health issues can affect their quality of life, so they are concerned from a young age. Improving quality of life is becoming as important as preventing a decline in the current market."
This article is from the American Botanical Research Association's analysis of trends in plant extracts.