The basic ingredient of azelaic acid is, not surprisingly, azelaic acid itself. Azelaic acid is a naturally occurring organic compound that belongs to a class of chemicals known as dicarboxylic acids. It is a saturated, straight-chain, 9-carbon dicarboxylic acid and is found in various grains like barley, rye, and wheat. Azelaic acid is also produced industrially for various applications, including its use in dermatology to treat skin conditions such as acne and rosacea. When used in skincare products, it is typically formulated as a cream, gel, or lotion. Azelaic acid has antibacterial, anti-inflammatory, and skin-lightening properties, making it effective for treating various skin concerns.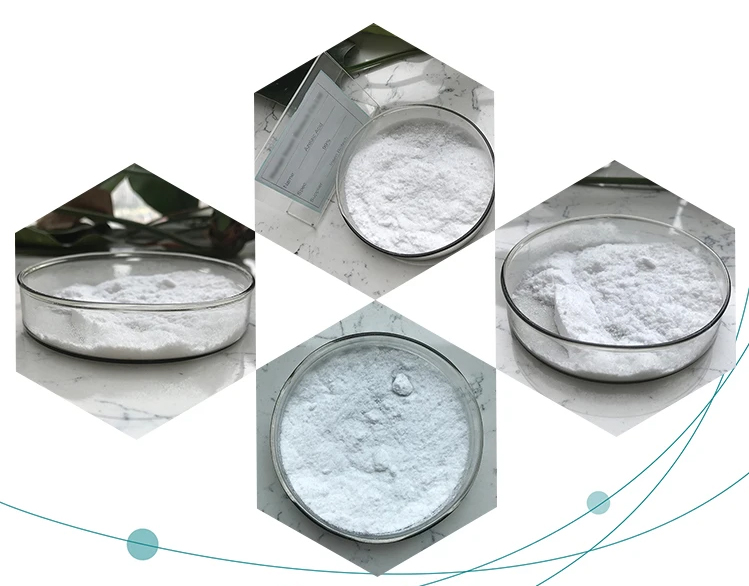 Effect and efficacy of Azelaic Acid
Azelaic acid is a naturally occurring compound that has been used in dermatology for its various effects and efficacy in treating a range of skin conditions. It's available in both prescription and over-the-counter formulations and is known for its versatile benefits. Here are some of the key effects and efficacy of azelaic acid:
Treatment of Acne: Azelaic acid is commonly used to treat mild to moderate acne. It works by reducing the growth of acne-causing bacteria (Propionibacterium acnes), decreasing inflammation, and normalizing the shedding of skin cells to prevent clogged pores. It can also help fade post-inflammatory hyperpigmentation (PIH) or dark spots that often result from acne.
Rosacea: Azelaic acid is effective in treating rosacea, a chronic skin condition characterized by redness, visible blood vessels, and acne-like breakouts. It can reduce redness and inflammation associated with rosacea and improve the overall appearance of the skin.
Hyperpigmentation: Azelaic acid is known to be effective in reducing hyperpigmentation, including melasma, post-inflammatory hyperpigmentation, and sunspots. It does this by inhibiting the production of melanin, the pigment responsible for skin color.
Keratosis Pilaris: Azelaic acid can be used to treat keratosis pilaris, a common skin condition characterized by small, rough bumps on the skin. It helps to exfoliate the affected areas and improve their texture.
Anti-Inflammatory Properties: Azelaic acid has anti-inflammatory properties that make it useful for calming skin redness and irritation associated with various skin conditions.
Antioxidant Effects: Azelaic acid has antioxidant properties, which means it can help protect the skin from free radical damage, thus potentially reducing signs of aging and improving overall skin health.
Melanin Inhibition: Azelaic acid can be used to lighten dark spots and even out skin tone by inhibiting the production of melanin. This is particularly useful in cases of melasma and other forms of hyperpigmentation.
Minimal Side Effects: Azelaic acid is generally well-tolerated, and side effects are usually mild and transient. They may include mild skin irritation, burning, or itching. It is considered safe for most skin types, including sensitive skin.
Prescription and OTC Formulations: Azelaic acid is available in various forms, including creams, gels, and foams. Some are available over the counter, while others require a prescription from a healthcare provider. The prescription-strength formulations tend to be more potent.
It's important to note that individual responses to azelaic acid can vary. While many people experience significant improvement in their skin conditions with azelaic acid, it may not work for everyone. If you're considering using azelaic acid for a specific skin concern, it's a good idea to consult a dermatologist who can provide personalized recommendations and guidance on the most suitable product and regimen for your needs. Additionally, be sure to use sunscreen regularly when using azelaic acid, as it can make the skin more sensitive to UV radiation.