Azelaic acid is a naturally occurring organic compound with a variety of applications in medicine, skincare, and industry. Here's a comprehensive overview of its properties, uses, and research:
1. Chemical Structure:
Azelaic acid, also known as nonanedioic acid, has the chemical formula C9H16O4.
It is a saturated dicarboxylic acid with a straight carbon chain of nine carbons.
Its structure contains two carboxylic acid groups, which are responsible for its acidity.
2. Natural Occurrence:
Azelaic acid is found in wheat, rye, and barley, as well as in the skin of some animals, such as goats.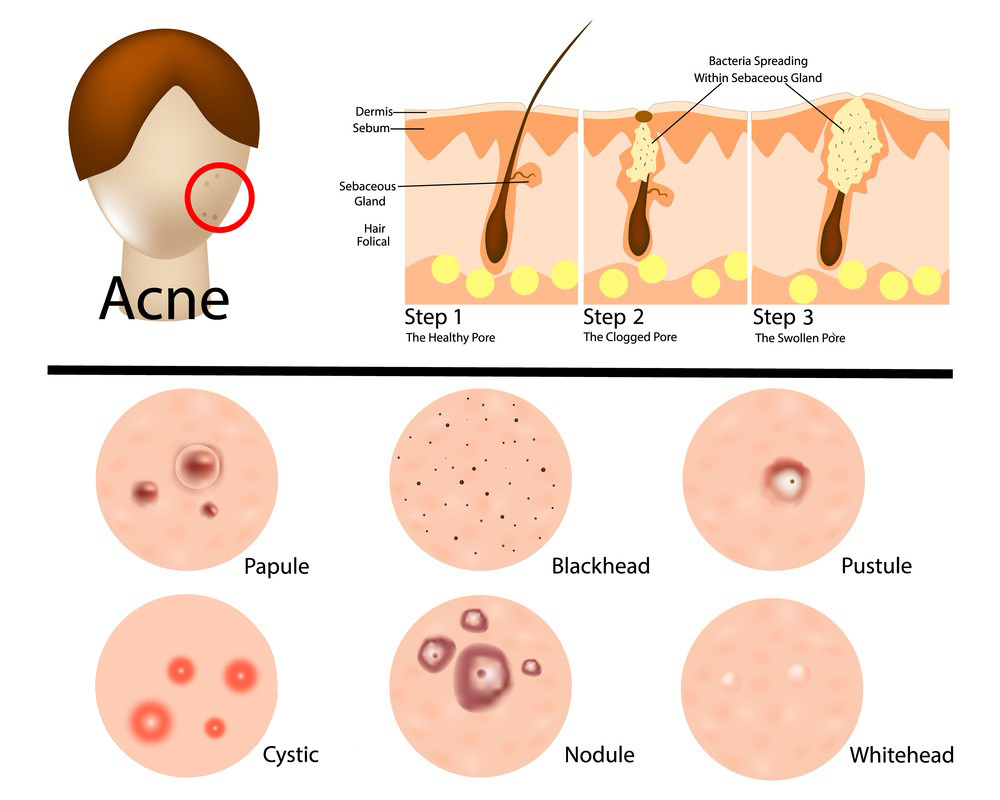 3. Medical Uses:
Acne Treatment: Azelaic acid is FDA-approved for the treatment of mild to moderate acne. It works by reducing inflammation and killing acne-causing bacteria.
Rosacea Treatment: It is also used to treat rosacea, a skin condition characterized by facial redness and visible blood vessels.
Hyperpigmentation: Azelaic acid can help reduce skin discoloration and hyperpigmentation, making it useful for conditions like melasma.
Hair Loss: Some research suggests that azelaic acid may be beneficial for androgenetic alopecia, a common form of hair loss.
4. Dermatological Uses:
Azelaic acid is commonly used in skincare products, including creams and gels, for its anti-inflammatory and exfoliating properties.
It can improve skin texture, reduce the appearance of fine lines and wrinkles, and promote an even skin tone.
5. Mechanism of Action:
Azelaic acid exerts its effects by inhibiting the growth of Propionibacterium acnes, reducing keratin production, and normalizing the skin cell turnover rate.
It also has anti-inflammatory properties, which can help in reducing redness and swelling in skin conditions.
6. Side Effects:
Common side effects include skin irritation, burning, and itching, especially when starting treatment.
Allergic reactions are rare but possible, and individuals should perform a patch test before using azelaic acid extensively.
7. Research Areas:
Ongoing research explores the potential of azelaic acid in other medical conditions and skincare products.
Research is being conducted to better understand its mode of action and its effectiveness in treating various skin disorders.
The development of azelaic acid-based formulations with improved stability and efficacy is a subject of study.
8. Over-the-Counter and Prescription Products:
Azelaic acid is available in various formulations, including gels, creams, and foams.
Some products containing azelaic acid may be available without a prescription, while others, especially at higher concentrations, may require a prescription.

In summary, azelaic acid has a range of medical and dermatological uses, with ongoing research to explore its potential in other areas. If you are considering using azelaic acid for a specific condition, it's important to consult a healthcare professional or dermatologist to determine the most suitable treatment plan and product concentration.