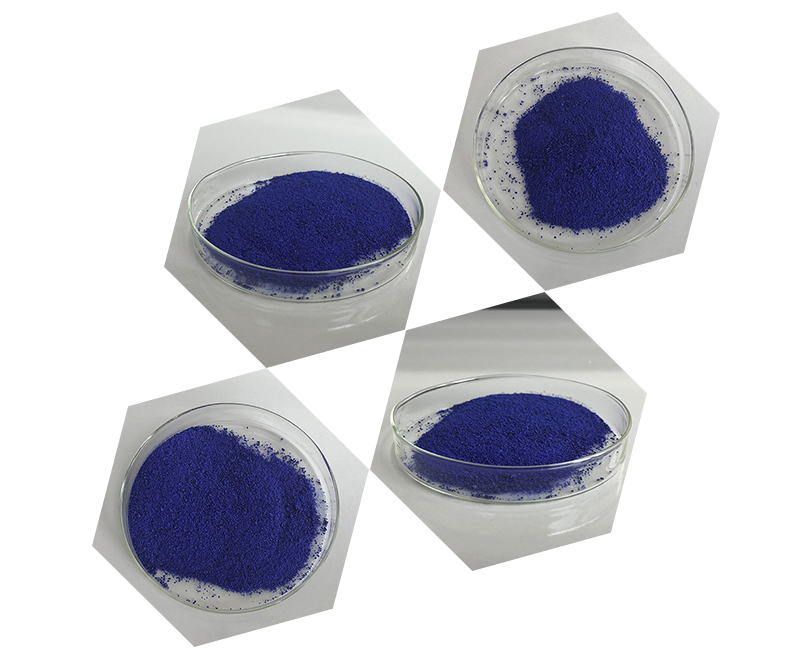 $ 22.00 –$ 300.00
Size: 200mg
Contents: AHK-Cu
Form: Lyophilized powder
Purity: >99%
SKU: P-AHK-CU
Packaging & delivery
Packaging Details
Packaging Details
Sample order (10-20g):
Double plastic bags inside and foil bag outside
Bulk order (over 25kg):
Double plastic bag and fiber drum (N.W: 25kgs. I.D. 35 x H51 cm)
Customized package available
Port
China main port
Picture Example:
Lead time:
Quantity(grams)
1 – 500
>500
Lead time (days)
5
To be negotiated
SKU: AP103003 Categories:
Introduction to AHK-Cu
AHK-Cu, also known as Copper Tripeptide-3, is a peptide composed of the amino acids alanine, histidine, and lysine, with a copper ion attached to the histidine residue[1]. Naturally present in mammalian blood, AHK-Cu is a key element in regulating the growth, development, and apoptosis of vascular endothelial cells[1]. It has gained research interest due to its potential in promoting hair growth and inhibiting skin aging[1].
Effects on Fibroblasts and Extracellular Matrix
AHK-Cu primarily affects fibroblasts, cells responsible for maintaining and growing the extracellular matrix (ECM)[1]. Fibroblasts secrete various biological substances, such as Vascular Endothelial Growth Factor (VEGF), which promote the growth of blood vessels[1]. The copper ions in AHK-Cu may be involved in promoting the enzymatic activity of collagen and elastin synthesis, two essential proteins in the ECM that play a crucial role in maintaining skin structural integrity[1]. Copper ions also exhibit antioxidant properties[1].
Research on AHK-Cu and Hair Growth
Studies suggest that AHK-Cu may stimulate the proliferation of dermal fibroblasts, which produce substances like VEGF, essential for blood vessel growth[2]. AHK-Cu has also been shown to reduce the secretion of Transforming Growth Factor-beta1 by dermal fibroblasts[2]. In a recent study, AHK-Cu was found to stimulate the elongation of human hair follicles ex vivo and the proliferation of dermal papilla cells (DPCs) in vitro[2]. DPCs are specialized fibroblasts crucial for hair follicle growth and development[2]. Furthermore, the presence of AHK-Cu may reduce the number of apoptotic DPCs, potentially increasing the Bcl-2/Bax ratio and lowering the levels of cleaved caspase-3 and PARP, two markers of cell death[2].
AHK-Cu and Hair Loss
AHK-Cu may control hair loss through two mechanisms. First, it may stimulate the secretion of VEGF, leading to the growth of blood vessels surrounding hair follicles, supplying nutrients and promoting hair growth[3]. Second, it may reduce the secretion of Transforming Growth Factor-beta1 within fibroblasts, which is crucial to counteract the negative effects of DHT, a hormone linked to hair loss[4]. This results in reduced oxidative stress and stimulation of hair growth by dermal papilla cells[4].
AHK-Cu and Skin Health
Researchers suggest that AHK-Cu may positively impact dermal rejuvenation through collagen synthesis and extracellular matrix maintenance, while potentially reducing inflammatory cytokines[1]. Additionally, the peptide may promote blood vessel growth and combat cell death by limiting apoptosis in dermal fibroblasts[2].
Improving Skin Elasticity, Hydration, and Wrinkles
A study evaluating the potential of AHK-Cu on skin elasticity, hydration, and wrinkling found that it might significantly improve skin elasticity and hydration while reducing the appearance of fine lines and wrinkles[1].
Wound Healing and Skin Cell Proliferation
Results from a study on rats indicated that AHK-Cu might promote wound healing by increasing collagen synthesis and angiogenesis[1]. Furthermore, researchers suggest that AHK-Cu may potentially enhance the proliferation of skin cells and increase the production of collagen, elastin, and hyaluronic acid, which are essential components for maintaining healthy and youthful skin[1].


AHK-Cu Applications: Scalp and Hair Care
AHK-Cu is an analogue of GHK-Cu and has a stronger effect on hair growth. While it is used in skincare, it is generally more focused on scalp and hair care than GHK-Cu[1].
Mechanisms of Action
There are several primary mechanisms for AHK-Cu's effects on hair growth, such as increasing the number of fibroblasts (proliferation) and boosting the production of vascular endothelial growth factor (VEGF), a substance that allows the formation of new blood vessels[1]. Copper peptides also reduce the secretion of transforming growth factor-beta1 within the fibroblasts, which is crucial for counteracting the negative effects of DHT[1].
Reducing Oxidative Stress and Stimulating Hair Growth
The ultimate result of AHK-Cu's action is a reduction in oxidative stress (free-radical attack) and stimulation of hair growth by dermal papilla cells[1]. Oxidative stress stimulates the formation of DHT in scalp hair follicles. This copper complex inhibits oxidative stress by increasing the production of superoxide dismutase (SOD), neutralizing effective free-radical superoxides[1].
Leading Peptide Manufacturer
We are a leading peptide manufacturer, producing a wide range of cosmetic peptides using patented technology. All peptides are created in a GMP standard environment[1].
More Than 10 Years of Experience in Health and Export
Established in 2011, our company has developed three branch companies and has over a decade of experience in the field of health and export. We hold certificates of ISO and Halal, ensuring the highest quality standards for our products[1].
High Standard Workshop and Professional Team
Our high standard workshop is open for visitors at any time, showcasing our commitment to transparency and quality. Our professional team provides OEM services, ensuring a seamless experience for our clients[1].
Transaction Guarantee and Convenient Payment Terms
We offer transaction guarantees and a variety of convenient payment terms, including TT, LC, bank transfers, credit cards, and PayPal. Our goal is to provide a secure and hassle-free experience for our clients[1].
Professional Packing and Custom Packing Service
Our team provides professional packing and custom packing services, ensuring that your products arrive in perfect condition. We also offer a visual delivery process, allowing you to track your shipment from China to its destination[1].
Refunds or Exchanges Service
We stand by the quality of our products and offer refunds or exchanges if you are not satisfied with your purchase. Our sincerest and most professional service includes 24-hour online communication, sharing of market information, and suggestions for purchase decisions[1].
Fast Shipping and Shipment Conditions
We provide fast shipping, usually within three working days, and keep you updated on the full shipment process from China to your destination. We are committed to delivering your products quickly and efficiently[1].